2017 Articles
This is the 20th Year of the Painful Truth
---
Christmas 2017
The story of a certain Grinch!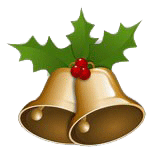 FALLING INTO THE TRAP OF LYING FOR LIFE
People who start lying will most likely never stop lying.
The Plain Truth About Gerald Flurry and the Philadelphia Church of God
One of the first major Armstrong doctrines to be invalidated by Tkach was that going to doctors was no longer considered a sin. The Church had formerly taught that going to the doctor was a lack of faith.
WORLDWIDE CHURCH OF GOD: CRISIS AND LESSONS
Samuele Bacchiocchi
The God Drug
Like drugs, alcohol and food, religion can be addictive.
David Pack's Reign of Terror
A parasite living on the ass of humanity.
---
---
Suspended from the Living Church of God
Ray Smith speaks out on the abuse he received!
The Plain Truth about Mr. Herbert W. Armstrong Part 1
Challenging overzealous critics and supporters.
Accuser! or (Herbert Armstrong's Nazi Dream)
herbert-armstrong.org in its accusations against the Painful Truth author "Watcher", are denying that HWA ever said that Britain would be destroyed by the Nazis. They also claim Herbie never claimed to be a prophet. We refute their lies!
No Exodus
There was no Exodus. The reason is that the Israelites were never captives in Egypt. The Bible itself proves this.
The Cult Attraction
Article by Jim Baldwin
A Letter to Mother
by Orlin Grabbe
Evaluating the Rumors about HWA and Incest
Druids
For those of you who contest that the Bible can provide insight into the identity of nations and international relations, go right on and keep contesting it.
2017: What's Ahead
What might be ahead for the ACOG's this year?
---
If you have anything you would like to submit to this site,
or any comments, email me at:
CLICK HERE FOR EMAIL ADDRESS.
Copyright

The content of this site, including but not limited to the text and images herein and their arrangement, are copyright © 1997-2017 by
The Painful Truth. All rights reserved.
Do not duplicate, copy or redistribute in any form without prior written consent.