---
Herbert Armstrong was smug. He had an explanation for everything. He believed that God personally revealed everything really important to him. He was a gnostic. He wrote booklets: Does God Exist, Seven Proofs God Exists, The Proof of the Bible. He was cock sure. At the same time he was so arrogant that he claimed that everybody who did not agree with him was wrong. He left the Church of God Seventh Day because he thought he was so much more brilliant and smart than they were because he had absorbed and knew all the secret knowledge of Greenbury George Rupurt and they didnít. That made him superior to them. He considered himself a qualified teacher. He claimed he was the first one in over 1900 years to bring the really really true gospel to the world. Everybody else was a failure. He claimed that science didnít have the answers. He did. There are just a few little things wrong with his world view:
He claimed that British Israelism was the Key to Prophecy but it has been disproved scientifically by DNA evidence and made him a spectacularly failed false prophet as a result;

He claimed to have reestablished the true church from an unbroken line from the time of the original apostles but it has been proved that his church history was histrionics and total fantasy which not even the Church of God Seventh Day supports;

He prophesied over the radio on the World Tomorrow Broadcast during World War II that the United States and Britain would lose the war to the Germans (this caused the United States Government some heartburn and his broadcast was suspended for a time);

He predicted that the Great Tribulation would begin in 1972 and his church would be taken to a place of safety;

He predicted that Christ would return in 1975;

His claim that he brought the true gospel to the world has proven problematic;

His Proof of the Bible uses prophecies of the Old Testament to prove the entire Bible true, even though some of the referenced prophecies have failed;

His Seven Proofs God Exists claims that the existence of God can be proved because He is the Creator and Sustainer of the Universe.
Letís examine that last point for a moment. Ahmed Farag Ali at Benha University and coauthor Saurya Das at the University of Lethbridge in Alberta, Canada, have shown in a paper published in Physics Letters B that the Big Bang singularity can be resolved by their new model in which the universe has no beginning and no end. The new theory works better than the current Big Bang Theory ó it solves a lot of problems and the Math is better. If this model is true, then God did not create the universe and He certainly doesnít sustain it, because it has no beginning or end. What this would do to the idea of the existence of God is unclear. What role would He have? Was He a product of the universe at some point? Could God be an Emergent Property? Is He an advanced Being with highly advanced technology humanity would never be able to understand? Did He create life? Or did He sort of shepherd circumstances to make life appear? Is He really The Designer He was claimed to be in the Booklet? Is God The Lawgiver or are the laws of physics eternal, making God a sort of glorified Hall Monitor? The other problem with this is that the Bible may be terribly unreliable, since many of the books in it seem to be forged. There are at least 40 gospels floating around ó itís a little difficult to claim that you are bringing the one and only true gospel since there are so many of them. How could it really be a reliable guide to exactly who and what God is? And did Jesus actually exist? Historians of the time donít seem to have mentioned him.
Not to worry.
Armstrongists are assured in their own minds that Herbert Armstrong had all the answers. They claim that they have the answers because they believe what Herbert Armstrong said. They have special revelation from God through Herbert Armstrong.
On the other hand, they point out that Science doesnít have all the answers. Therefore, they conclude, science is worthless and people should listen to them, particularly when their views donít agree with the scientists because the Armstrongists claim special knowledge from God and scientists have doubt. Certainly, atheists who depend upon science are just plain wrong. The Armstrongists are supremely confident that they are right. They are smug.
Here is an example from Banned by HWA!:
Apparently Armstrongists know everything except how to use apostrophes. And maybe capitals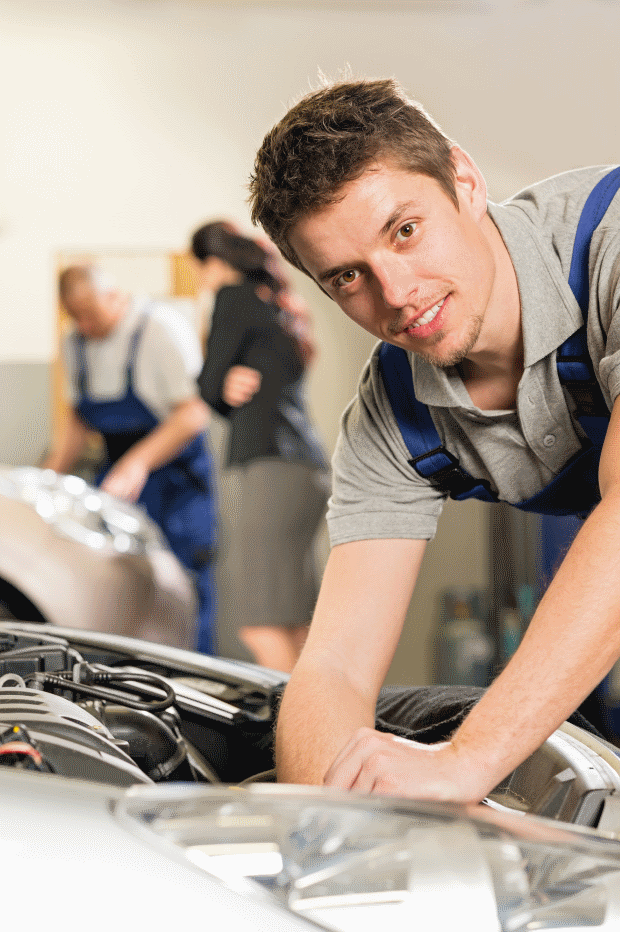 Mechanic Getting Started
Perhaps we can put things into perspective with a quote from Tony Reno over at Quora:
First, I know other people are going to correct the OP and point out that atheists donít need to believe in science, but for the sake of my answer, since Iím an atheists who does, let me take it from my point of view.
Imagine my car is stalling on the highway, and I donít know why. I take my car into the local mechanic. Heís got a small shop, but heís my friend. Heís fixed several of my cars in the past and I trust him. I ask him to find the problem.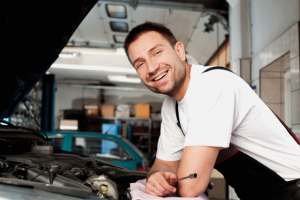 Mechanic Doing Systematic Checks
He starts working on it, takes the engine apart, runs diagnostics. About this time the local pastor comes in to visit. My mechanic comes out and says, ďItís not the spark plugs, not the wiring.Ē
I ask? ďDo you know what it is yet?Ē
Mechanic: Not yet.
Pastor: I know what it is.
Mechanic, rolls his eyes.
Me: Really. What is it?
Pastor: God doesnít want your car to run.
Me: I think Iíll let the mechanic work on it a bit longer.
Mechanic comes back after a while: Well itís not the fuel line. The coil seems ok too.
Pastor: I told you what it was already. I donít know why you keep working on it.
Me: Pastor, are you going to fix my car?
Pastor: Well no. Iím just letting you know that God doesnít want it to run.
Me: Pastor, if you are not going to fix my car, would you please shut up and let the mechanic do his job.
You see, religious people donít care if I learn what I need to. To them, ďGod did it,Ē is all they care about.
Me, I actually want to know the answer. I care about it. I might not need that particular car to run, but I still care about the answer.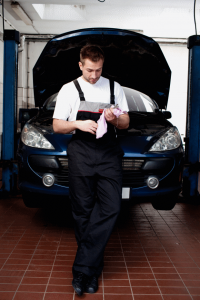 Mechanic at Work
When the pastor says he knows the answer heís totally discounting the work the mechanic has already done. The pastor doesnít care that the mechanic has done tests and knows things. The pastor is only trying to look smug and important, pretending he has that secret knowledge that the mechanic didnít have.
But did the pastor know that the spark plugs were fine? Did the pastor know that the wiring was fine? Did he know the coil was fine? No, the pastor didnít know any of those things.
The pastor is sitting up there with his clean hands and his smug answers and is making a mockery of the years of study and the dirty hard exacting work that the mechanic is doing to find things out.
Do you think the mechanic deserves that kind of treatment?
Pastor: Oh, I know youíve looked really hard. But you didnít find the answer. Thatís because I already know the answer. No, I didnít look at the engine. No I didnít study the instruments. No I didnít get my hands dirty. No I didnít run any tests. But none of that matters. I know the answer. God doesnít want the car to run. Thatís your answer.
And you wonder why mechanics might be angry with you? You wonder why car owners might be angry?
Not every atheist is angry, because, as Iím sure people have pointed out, not every atheist cares. But those of us who do care about the car, those of us who appreciate the years of study that went into the mechanicís discipline, those of us who appreciate the fact that the mechanic is willing to get his hands dirty, take the engine apart, check the instruments out, those who appreciate that these jobs arenít easy, we wish Ö
I know itís a lot to ask Ö
But we wish youíd quit acting so smug and sure of yourself.
We wish youíd realize that you arenít fixing the cars.
We wish youíd realize that you arenít even looking at the engine, much less rolling up your sleeves and getting your hands dirty.
We wish youíd appreciate the hard work that is happening.
We wish youíd realize that even though you donít really care about the right answers, some of us do.
We wish youíd get out of the way and let the mechanic do his job.
Does that not make any sense as to why the smug behavior of claiming that you know whatís wrong with the car when you are not even offering something that will fix the car, just making a pronouncement, doesnít go over well? You donít care whatís wrong with the car. You just want to seem smarter than the mechanic, but unlike the mechanic, you arenít willing to get your hands dirty and look at the engine.
And in case you are thinking that there are no broken cars involved, you donít know how science works. Many modern medical instruments come from studies in physics, from detector technology used in studying stars. Science actually gets somewhere. A pastor sitting back and saying, ďGod doesnít want your car to work,Ē is just getting in the way.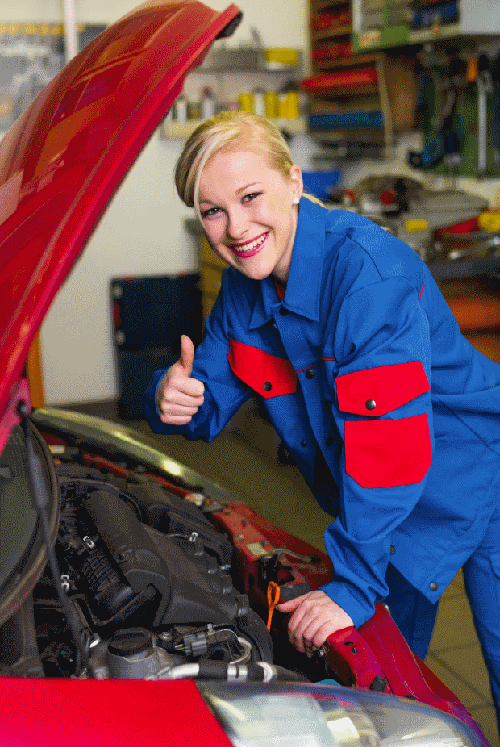 Problem Found and Resolved
It is clear itís even worse with doctors.
---