After attending the Ambassador Report Reunion I am happy to report that the event was extremely successful and educational beyond all expectations.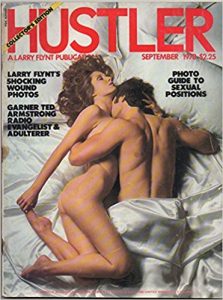 I must say that the amount of information presented was overwhelming at times. In the magazine to the left, there is an astounding article about "The Legend" and his sordid life as God's ambassador to the coeds.
Also the AR team clarified to us just who Cliff Depuy was and how Herbie toured the campus with Cliff with Bobby Fisher in tow. I personally found this most interesting because it reveals Herbie's true inner self centered self.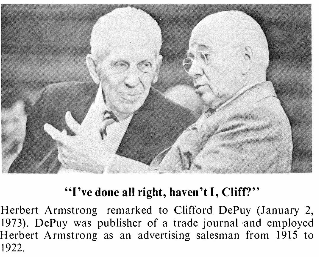 Another most interesting presentation was the original 60 Minutes interview with Stanley Rader. All of us have heard the recording of this interview but seeing Stan the mans facial expression  was priceless!
At this event I had the great pleasure to meet Gary Leonard, editor of BANNED by HWA.  I will say that I have nothing but admiration and respect for this man and the work he is doing. All of us together can help those who are seeking the truth and freedom from tyrants who enslave us.
We will have more in the months ahead but for the time being I want all of you to know that we at the Painful Truth wish to express our thanks to all of you who have contributed to our great success over the last 20 years. We have our 20th anniversary coming up next month, so stay tuned for more!