Android WCG Deck of Shame App.
We have designed an Android quiz app that lists some of the top WCG culprits ("sinners" as we call them). Test your knowledge—how well do you know the bad guys? The screen-shot shows what it looks like on a 7" tablet.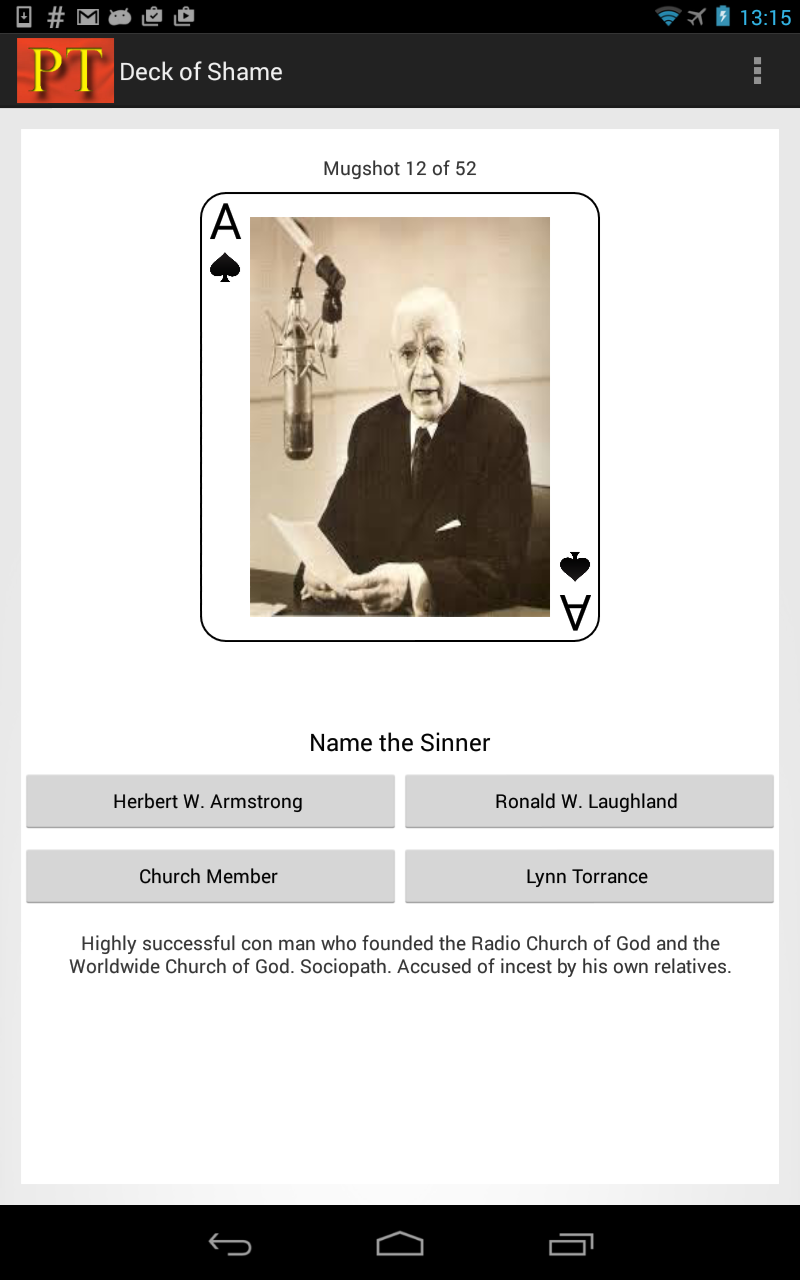 The app was tested on three different devices which ranged from 3.7" to 7" and from Android 2.3.4. to 4.4. However, we can't test it on all possible screen sizes or versions of Android. On some screens some information might (or might not) be clipped or appear crammed. Please let us know if you have any problems running it. The app runs only on Android; there is no iOS version.
Who did or did not make the list and the rankings (Ace, King, Queen, etc) is somewhat arbitrary and subjective and is not meant to be taken too seriously.
Installing the App.
The exact instructions might vary somewhat from one Android device to the next, but the steps below should work.
The Android device must be configured to allow apps to be installed from sites other than the Google Play Store. To do that, go to Settings > Security > Unknown Sources, and turn that option on.
Then, using the browser on your Android device, tap here to download the app to your device.
Once downloaded, run the device's Downloads app, find the Deck of Shame app (file WCG-DeckOfCards.apk) in the list of downloads, and tap on it to install it on the device.
Once the app is installed, you might want to to back to Settings > Security > Unknown Sources, and turn that option off again for greater security.